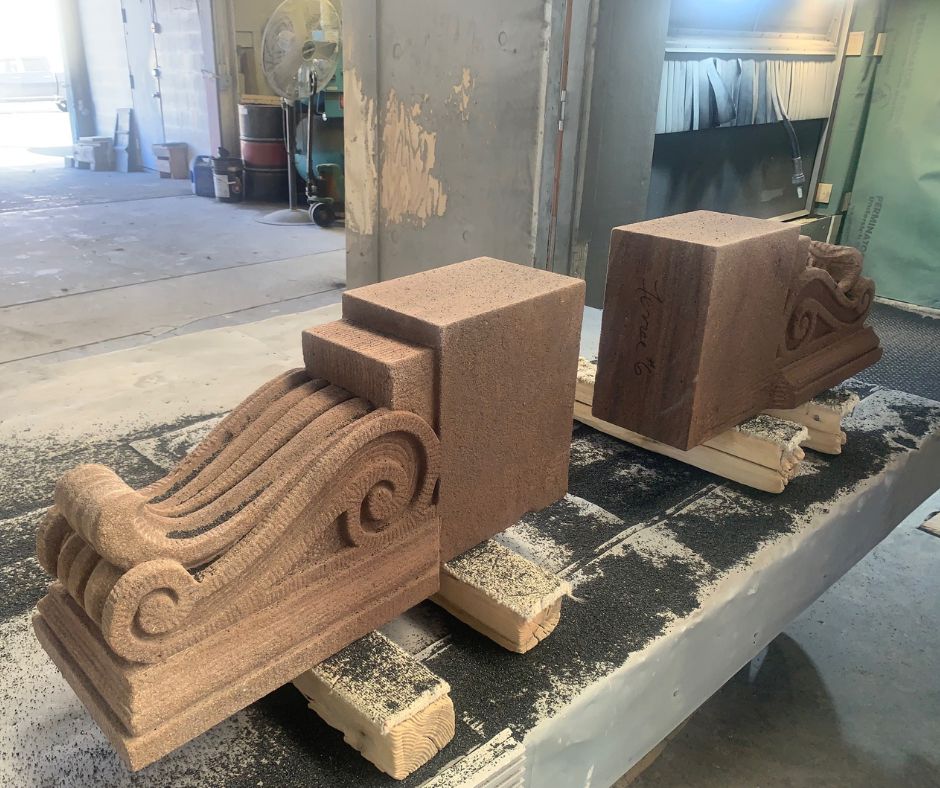 Hand-Carved Brownstone for the Palace Hotel in New York City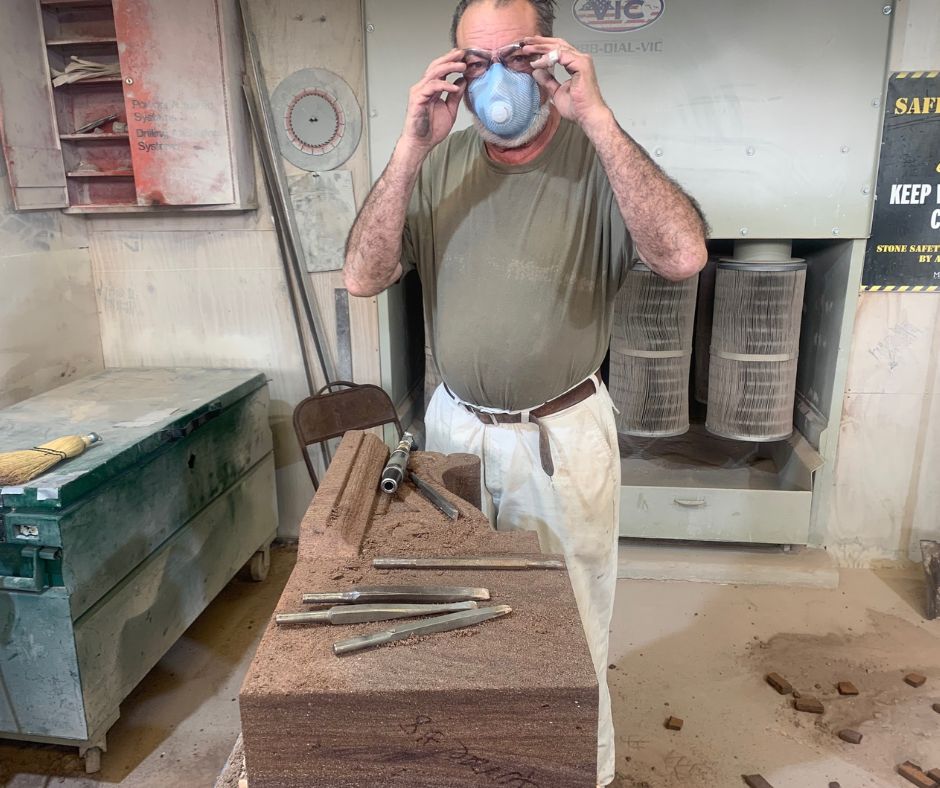 Recently, I was able to put my skills, knowledge, and years of experience to use carving beautiful Brownstone features for the Palace Hotel in New York City. Commissioned for this job because of my professionalism and reputation, I was honored to be able to put the Petrillo mark in such a beautiful and historical location.
Carving Brownstone
Brownstone, sometimes called 'freestone' is honestly one of my favorite stones to use for carving. Not only does this stone have a rich history in early American construction – but carving into this stone feels like carving into butter. Back in the late 1600s and 1700s, Quakers actually used Brownstone in the construction of their mills and millhouses all over Pennsylvania. Many townhomes up and down the eastern seaboard also have these features, and cemeteries, prior to about 1800, had an array of Brownstone headstones because the stone offered an easy way to add dates and names.
Unfortunately, Brownstone did not hold up well to the elements, and as new materials were discovered – Brownstone was abandoned as a stone used in construction and became, instead, a coveted feature used inside historical places – like the Palace Hotel.
Project Reveal
I am excited to install these gorgeous pieces inside the Palace Hotel in New York City and add to the incredible history that this location already offers Midtown Manhattan.