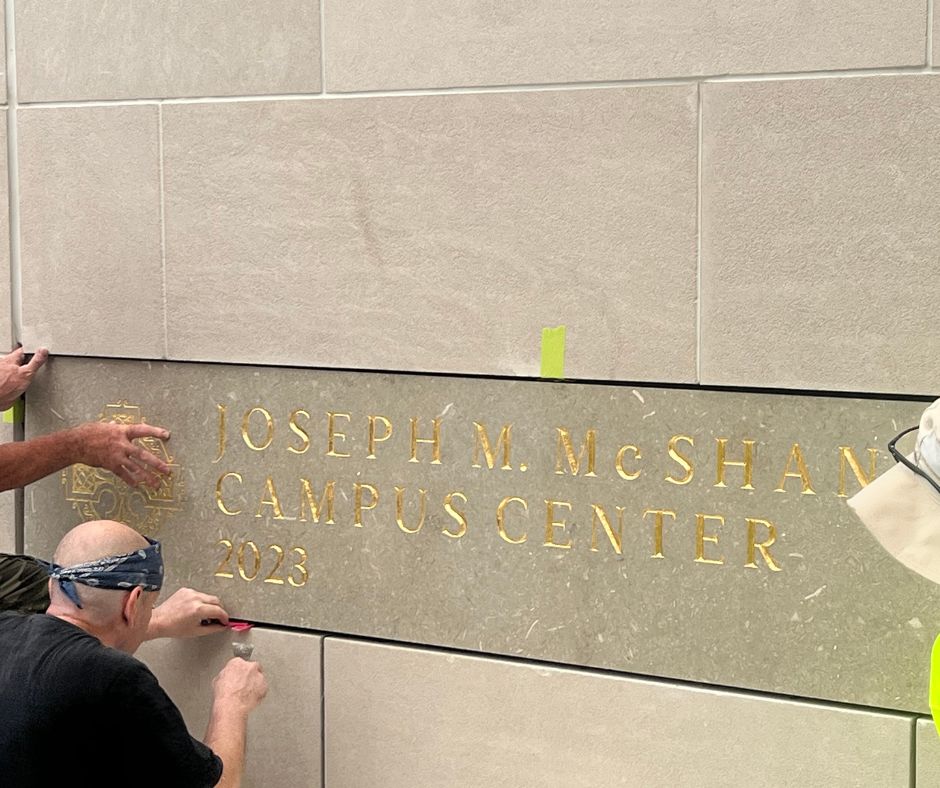 Custom, Hand-Carved Gold Leafed Limestone at Fordham University
The team at Petrillo Stone was recently contacted by Fordham University to return to a building we have worked on many times before. In addition to the two beautiful Limestone carvings we have added over the last two years, the university wanted a special project completed to honor Father Joseph McShane, the former president of Fordham University.
Using a denser form of Limestone -Portuguese limestone – our team used 24-karat gold leaf to date the side of the McShane Building. While this took several weeks from start to finish, the contrast of the gold with the natural dark veining of the Limestone is breathtaking. We sincerely hope that this addition to the building, and the Rose Hill Campus of Fordham University in the Bronx, will truly honor Father McShane for years to come.